Today's shoutout goes to EMPORIUM OF ILLUMINATION !!
This fantastic and supportive shop was one of the first ever stockists for my Tshirt yarn plant hanger collaboration with Priormade. I am beyond pleased every single time I wrap up a bundle of colourful hangers to post off to Cornwall. This is due, in no small part, to the owner (a designer maker herself) Kirsty Jones. Kirsty is one of the most positive people I know, and so every interaction is an absolute pleasure. This makes SUCH a difference, and it is so nice to see someone building such a happy vibe with their company. After all, we are all about the SMILES here at Stellen! It is no wonder her beautiful little shop is full to the brim with quality homewares including her own lampshades and lighting. I am very proud to have my hangers amongst the beauties for sale here.
Here's how Kirsty Jones describes her shop:
"Emporium of Illumination can be found in The Old Foundry Chapel, a beautiful converted space filled with independent businesses, in Hayle in the glorious county of Cornwall. Emporium of Illumination specialises in making and designing bespoke, made-by-hand, lampshades and lighting from their workshop/store space. Alongside their own work, Emporium of Illumination also showcases and promotes the products and work of 18 independent UK makers and designers. There is a very strong focus on quality designed homewares and interior products, many of which are made from sustainable or recycled materials. Emporium of Illumination may be small but it is most definitely perfectly formed and worth a visit if you are in the neighbourhood."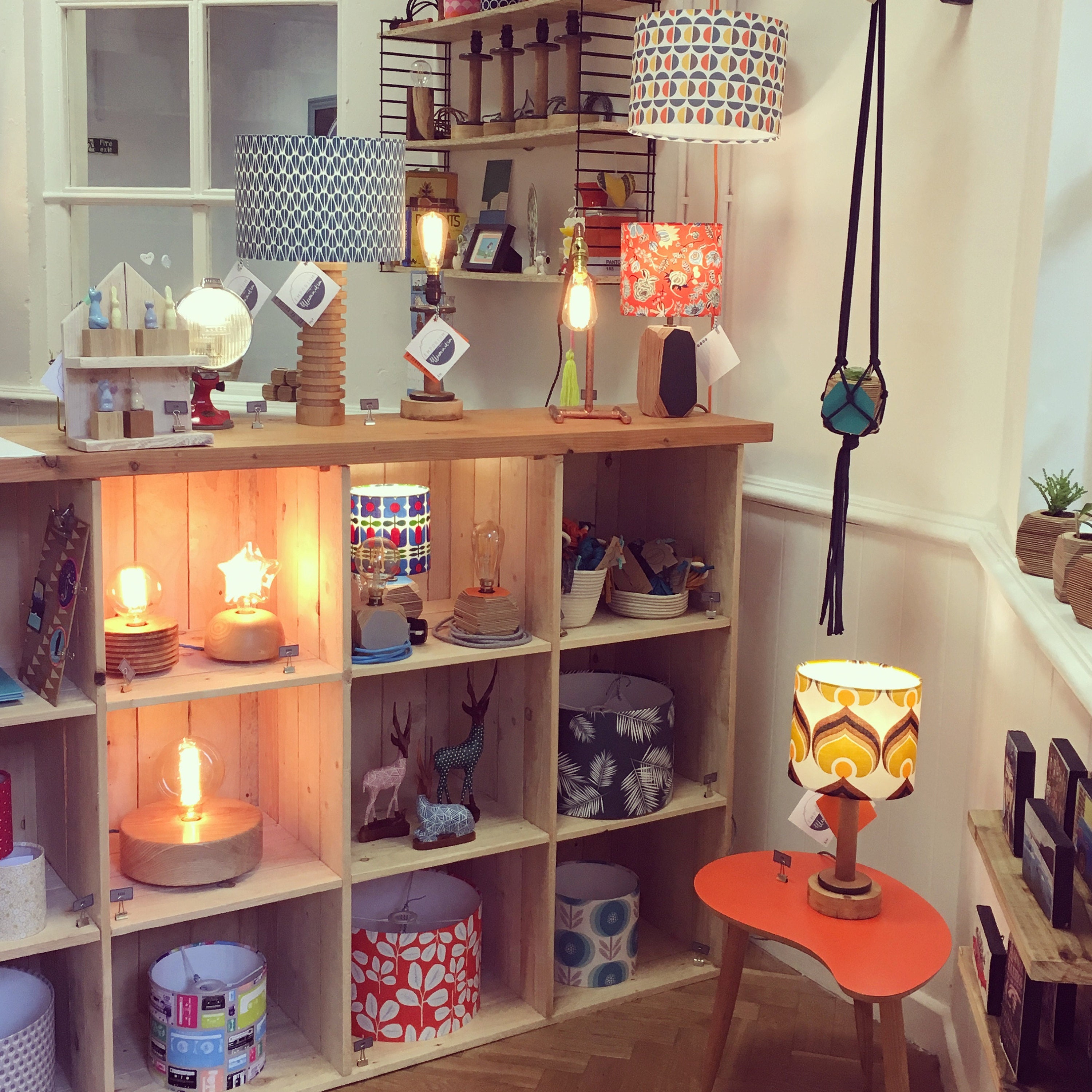 So, if you are in the area why not pop along, and if not you can follow them on Etsy, Facebook, and Instagram.
Emporium Of Illumination
Unit 9
The Old Foundry Chapel
11-13 Chapel Terrace
Hayle
TR27 4AB